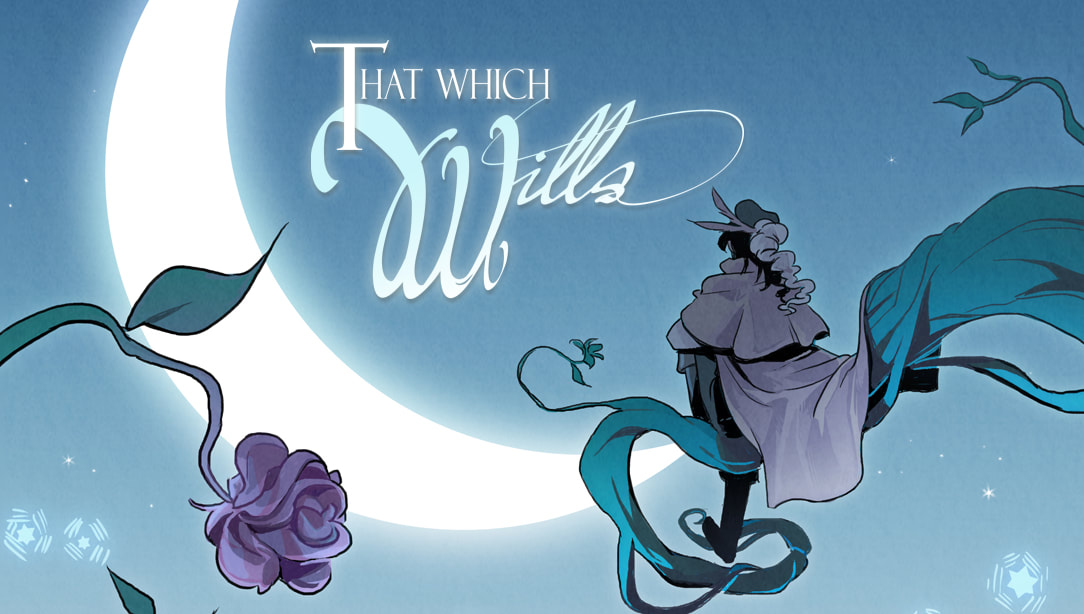 RATED M | BOOK SERIES
HEROIC FANTASY | ADVENTURE | EROTIC


They say the stars fell, and the the twelve that housed the sky are now angels among us, watching and influencing. They say they have their chosen champions, which whom they enact their will.

They say a lot of things.

---
AVAILABLE ONLINE

---
---

Dance with the Devil


---

As the son of a tyrannical witch, the world anxiously assumes Liam Harbringer will follow in his mother's footsteps. Instead, Liam insists he is of virtuous mind and pure of heart — a decision which causes his inherited demon familiar, Ronway, to despair in boredom.

Being literally the devil on Liam's shoulder, it's practically Ronway's duty to lead him into temptation now and again.


---
---
PUBLICATIONS
---
---

That Which Wills
( Virgo Rising )


---

" He could do amazing things...
at his worst. "


---

For as long as he has lived, Liam Harbinger has been known only as the son of Esmeralda le Déluge, one of the most infamous witches to plague Virgilia. Born under favorable stars, gifted with remarkable powers, and possessing a demon as his only companion, Liam has no interest in his mother's dark history — his dream is to be a hero, the greatest Virgilia has ever seen.


---